MOBILE CHARGING STATIONS
Reducing the amount of time your patrons spend in your waiting room can be difficult. But what if you could help enhance their waiting experience?
With mobile charging stations, you can improve customer satisfaction and promote services of value.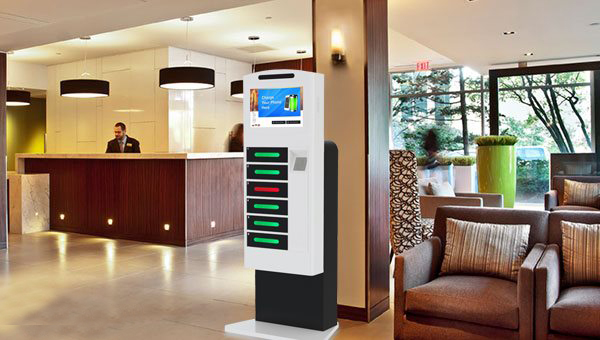 An innovative charging station, which integrates a secured locker, charger, and LCD advertising player, so that people can connect their cell phone to charge,
they can either stay there watching advertising videos or walk away to shop around for newspaper, coffee and etc.They do not need to stand near machines to monitor their cell phone.
This mobile charging station is with options such as coin acceptor, bill acceptor, card reader, ID card scanner, barcode ticket printer, fingerprint reader and etc.
FOR MORE DETAILS, CONTACT US:
Email: admin@sbinaryllc.com
Website: www.sbinaryllc.com
VISIT OUR SOCIAL MEDIA:
Facebook: SmartBinary
Instagram:  @SmartBinaryTechnologyLLC
LinkedIn: Smart  Binary Technology LLC